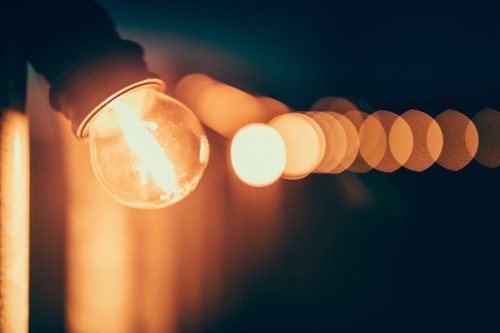 We're incredibly fortunate to be featured in Edgewater Now a few weeks ago! Our owner, George Lowe, answered a few questions for those curious about what our business does and why we love Edgewater! But, as not to lose the opportunity for education, have you thought about why you haven't made a featured section yet? What steps can you take to get yourself better known locally and approached by people who will get your name out there? Here are some ways you can work toward being in that spotlight!
Spotlight For Success
Edgewater Now, a weekly newsletter for the Edgewater neighborhood of Chicago, was kind enough to interview our owner George Lowe in order to give our business a boost. As we said, Sparkfactor is a boutique advertising company here to help your small business with whatever challenges and tasks you need. For marketing and advertising, we can help you grow from just ideas in your head to successful ways to bring in customers. Being in business for 21 years, we've had a long time to cultivate the best ways to assist you and your business. Our location in the West Loop is unique, but we still love Edgewater's businesses and are honored to be counted among them! You may be wanting to look for your own spotlight to shine in, why not consider looking at local advertising to find ways to get your name out there? We at Sparkfactor saw our opportunity to further spread our name to Edgewater's residents and we took it, but that was just one of our ways we stepped into the spotlight.
What We Did To Get There
Answering an interview isn't all we did for Edgewater Now, we also assisted in designing and printing the annual report for their Special Service area. We gave the cover and a number of the splash pages a lot of bright colors and made all the events in the area easy to track. With accomplishments in easy to read font and situated with popping images, the design of their annual report is something we're very proud of.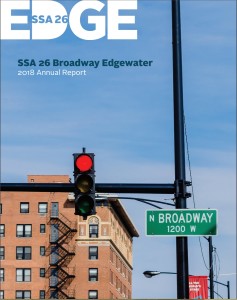 It covered all of the communities accomplishments, from how many trees were kept and maintained to new mural artwork put up, to even what events had happened in and around all of Edgewater. In short, we gave the statistics needed for the report while also showing the vibrant and beautiful neighborhood of Edgewater. The report was sent out to all members of the community, residents and other area businesses alike, and we at Sparkfactor are so glad to have helped contribute to the community. We can also assist your business in similar ways, be it with graphic design or any other marketing strategy.
Expanding Your Brand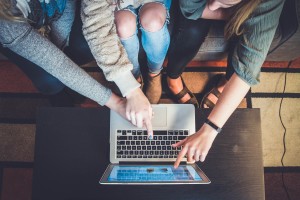 You may have asked yourself; "what can I do to get featured like Sparkfactor did?". Edgewater Now, run by the Edgewater's Chamber of Commerce, approached us for a short business profile as well as asked us to design their annual report. They were interested in what we did for the neighborhood and our business helped them give a professional report to the residents and businesses in their area. Look for local newspapers or newsletters in your community or close by your work space. See how you can get yourself or your business / product advertised there, or answer a questionnaire if they are unfamiliar with what you do. Check with your neighborhood's chamber of commerce and see what you can do to get recognized better by your community.  Being put in the newsletter and having it sent to everyone in the neighborhood is a fantastic way to spread your name and brand.
We are very happy to have been a featured member on Edgewater Now, but it is also a wonderful example for our clients to show what we can do. At Sparkfactor, we put your brand and name at the forefront, and expand your needs to be met by us. In order to adapt to an ever changing market, it's important to know your clients, and to understand the community they're in. Try to give your business a boost today with Sparkfactor's guidance, and you're sure to see returns. We are recognized as a top member of the Illinois Digital Marketing Agency on DesignRush.