We were flattered when our long time friends at Special Olympics Illinois enlisted us to completely redesign their website. The project scope included a visual design overhaul, advanced calendering, custom maps, social integration, integrated online signup and athlete management, custom news & photo feeds, and various custom widgets & pages. The result is an deeper, more functional site with much less baggage in terms of UX.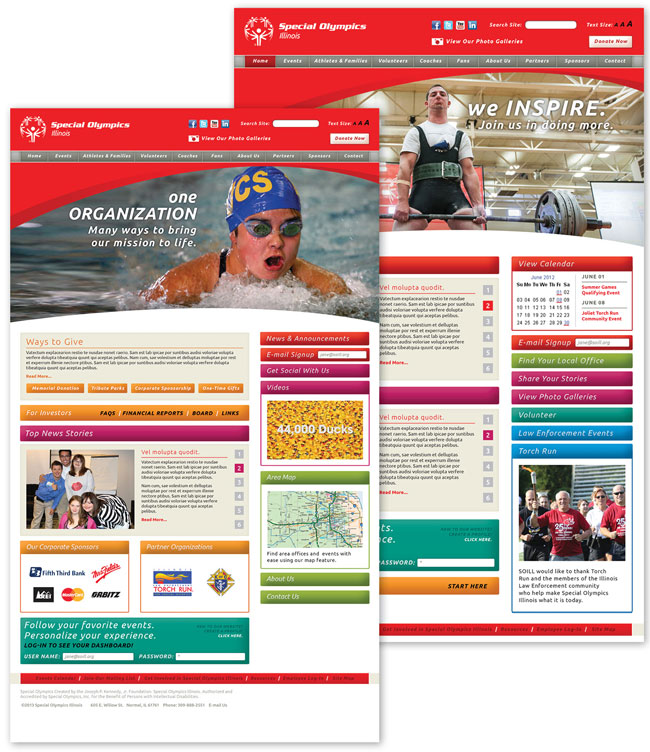 The project centered around building an experience not only for Special Olympics Illinois staff members (the primary user group), but also for volunteers, order valium uk coaches, athletes and families. New site architecture and back-end integration were coupled to streamline and bring volunteer management online, decreasing the burden of communication to regional offices. The same systems were integrated with their fundraising platform to increase the depth and relevance of Special Olympics' database.
We believe non-profit organizations like Special Olympics make the world a better place. The opportunity to work with them was beyond rewarding – it allowed us to push our own boundaries in design and UX.