The Rogers Park Business Alliance
WEB DESIGN & DEVELOPMENT

Company:  Rogers Park Business Alliance 
Industry:  Neighborhood Organizations
Location: Brighton Park / Archer Heights
Website: rpba.org
Objective:  Developed a website to showcase the neighborhood, from restaurants to beach fronts, from stores to parks.  One-day photo shoot that yielded hundreds of photos to use as backgrounds at various points around the site.  Integration with MemberZone.
Scope:  WordPress responsive design and development, photo shoot authentic images of people, places, and businesses.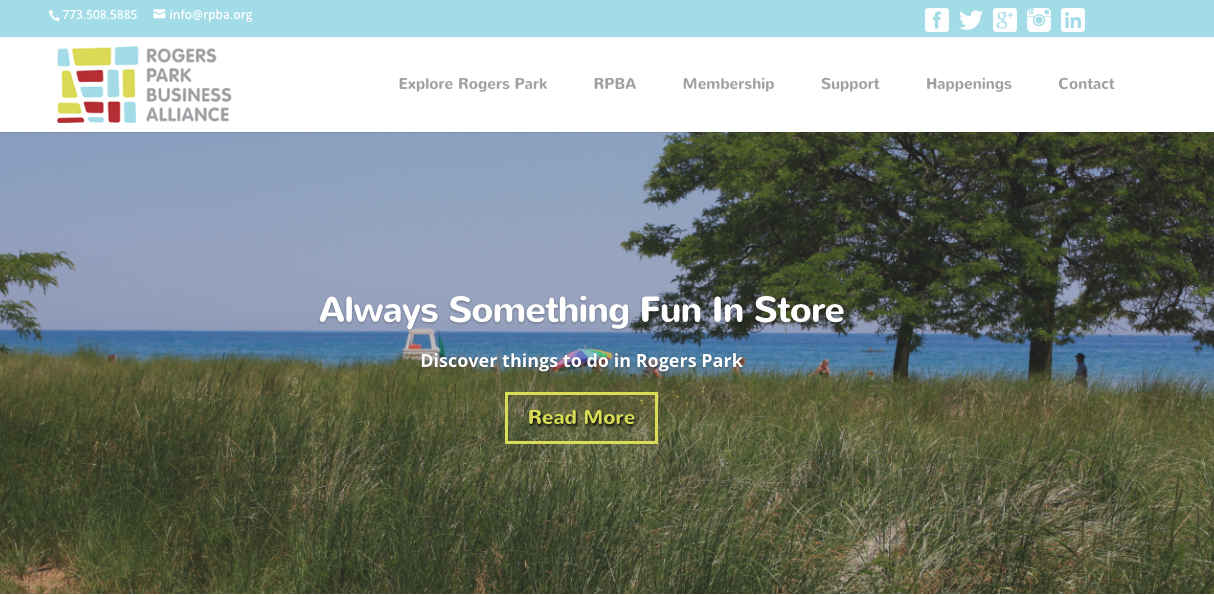 The combination of a new website and restructured membership gave the community organization the opportunity to have a soft rebranding. The Rogers Park Business Alliance has for years been known locally as RPBA and their old URL (rogers-park.com) was cumbersome because of the hyphen, wasn't as intuitive as the new URL (rpba.org), and did a disservice to them by not being as effective on social and in search.
The RPBA rolled out the new URL with the new website, making it easier for people who work closely with the organization and those who are new to what they do to remember the site and is a more accurate representation of their organization.
✱   Custom WordPress Responsive Design
✱   Photography
✱   Integration with GrowthZone