SIEMENS
75″ TOUCH SCREEN DEVELOPMENT
Company: Siemens
Industry: Industrial Products
Website: new.siemens.com
Objective: To Develop and create an app for a 75″ Touch Screen. With an easy to use side navigation and also interactive touch screen points that would take the user to videos, pdfs, and informative documentation.
Scope: Bootstrap framework, CSS5, HTML Mapping, and Javascript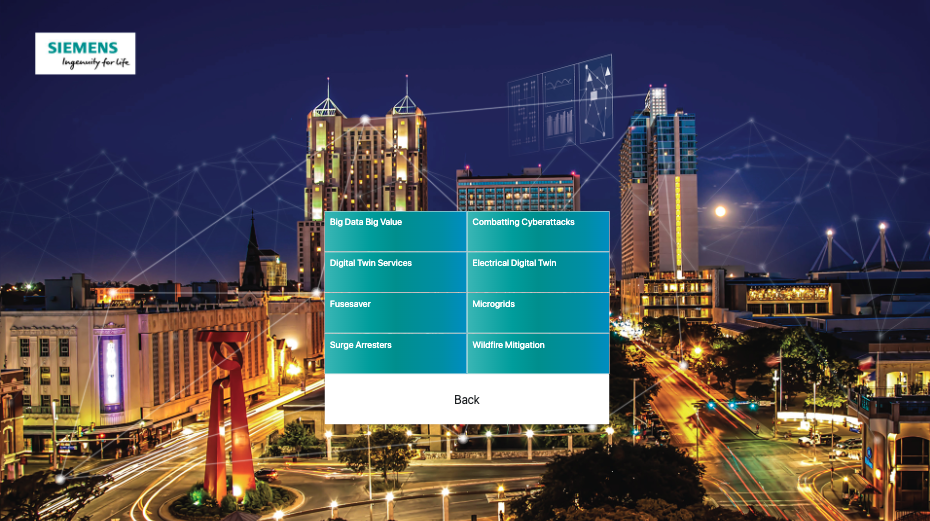 Siemens Industry, Inc. provides engineering and technological solutions. The Company offers industrial and home automation, digitalization, electrification, logistics, media, home appliances, lighting, diagnostic imaging, mechanical drivers, and financial solutions.
Our initial phase was planning out the project app and choosing what framework to build it in.  There was several testing phases to ensure the touch function was working.       
✱  Custom code:  HTML, CSS, JavaScript