MCGUIRE ENGINEERS
WEB DESIGN & DEVELOPMENT

Company:  MCGUIRE ENGINEERS
Industry: Engineering
Website:  mepcinc.com
Objective:  Create a WordPress website to showcase McGuire engineering projects and provide a platform for them to share recent news and accomplishments.  Another goal in creating this site was to educate and inform potential clients of their capabilities.  
Scope:  WordPress responsive design and development to include portfolio of work and capabilities.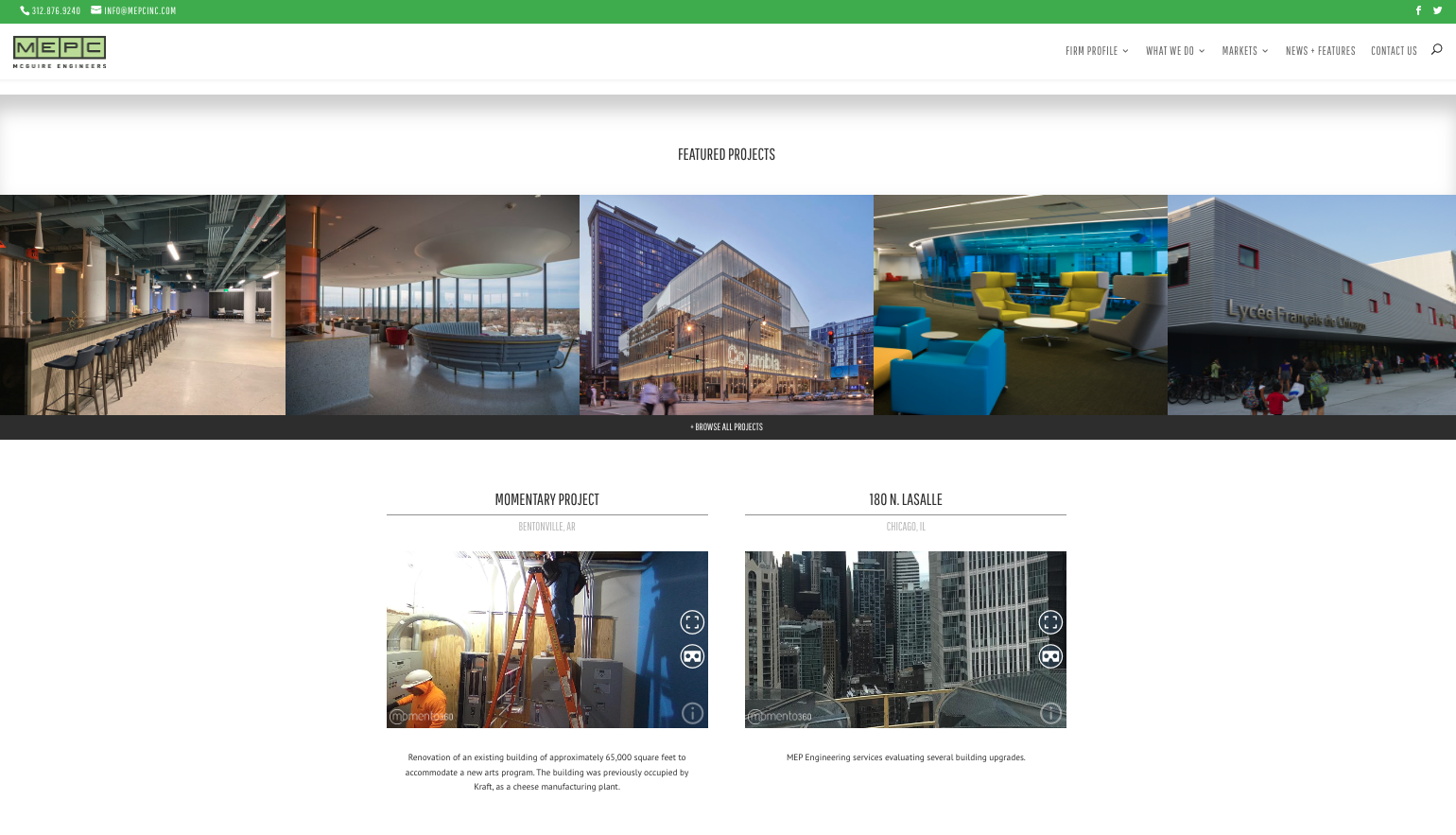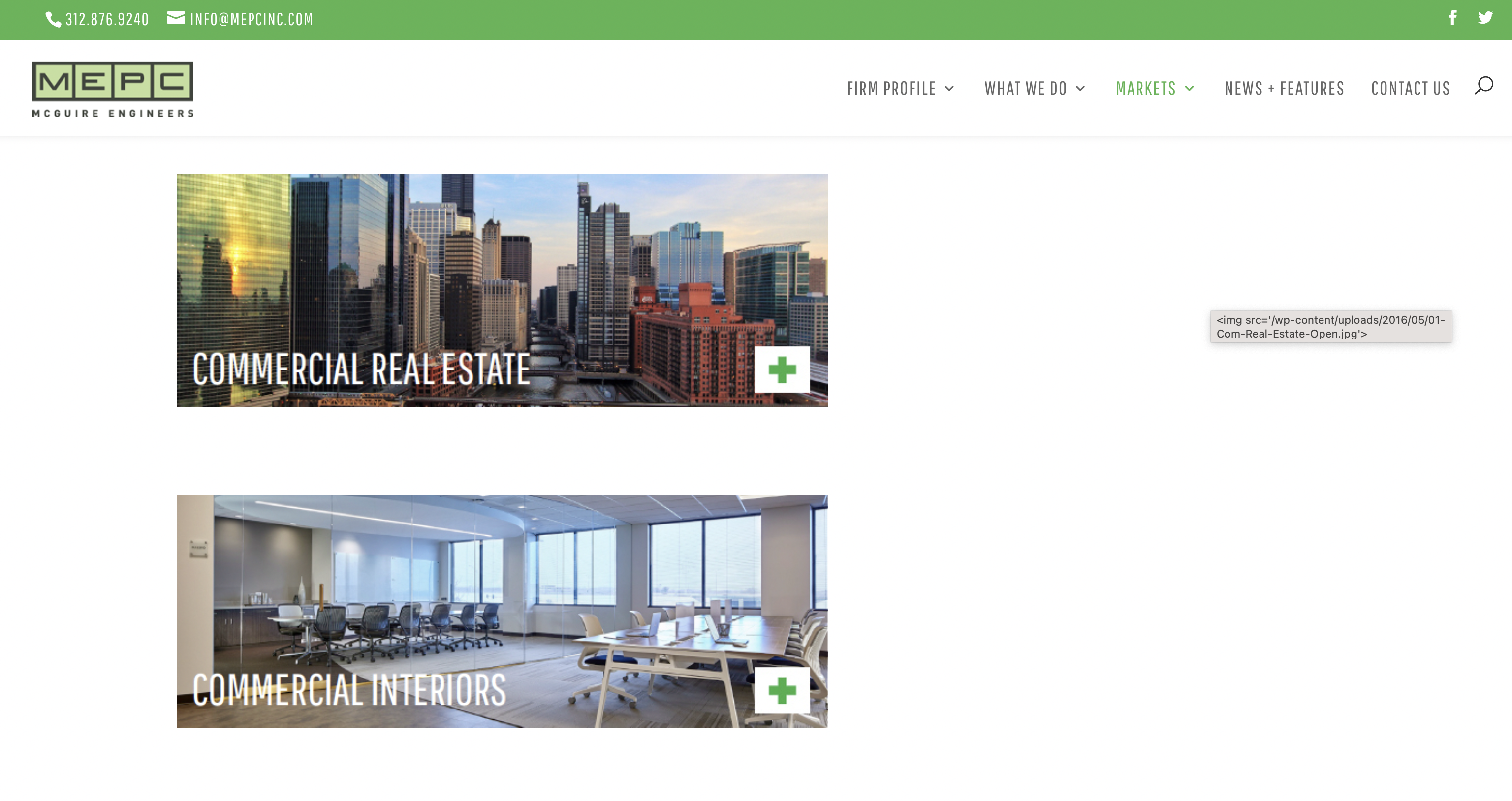 Founded in Chicago in 1986 by Anthony (Tony) B. McGuire, McGuire Engineers Inc. (MEPC) has been providing excellence engineering services to clients worldwide. MEPC's goal is to partner with clients to develop sound decisions regarding their building systems while improving the quality of life, health and comfort for their building's occupants.
✱   WordPress Development & Design