HEART VALVE CHOICE
WEB DESIGN & DEVELOPMENT

Company:  Heart Valve Choice
Industry: Medical
Website:  heartvalvechoice.com
Objective:  Create a resourceful site for Heart Valve Choice option.  To educate and inform audience about On-X heart Valves: the pinnacle of mechanical heart valve technology.  Provide a comparison of facts between aortic or mitral heart valves and display the long term affects of how long and a person can live.  Provide users with a database of surgeons using On-X heart valve technology and also share online resources to inform patiences.
Scope:  WordPress responsive design and development.  Custom map locator to find surgeons.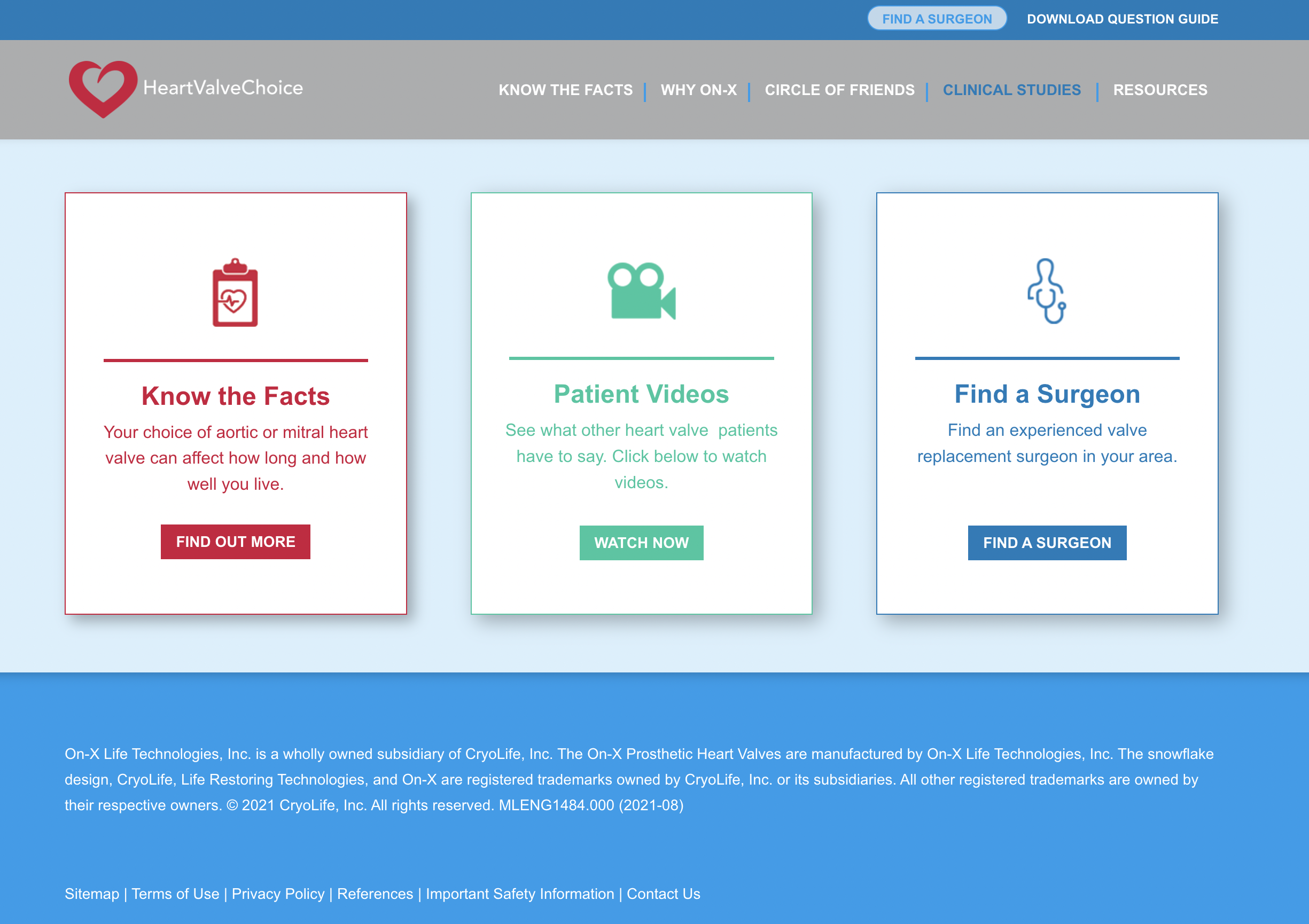 HeartValveChoice  came to Sparkfactor with the goal of taking a lot of information and visually organizing it in a way that was interactive.  The site needed to serve as an educational tool that provided resources to potential patients.  Also, it needed to be a platform to showcase real patients stories about their own heart journeys and why they chose the On-X Valve.
Sparkfactor accomplished this using interactive graphics such as diagrams, videos, and modals to tell patient stories, provide resources, and educate potential patients.     
✱   WordPress Development &  Design