BARSOL NAVY PIER
Brand Identity and WEB DESIGN & DEVELOPMENT

Company:  BARSOL NAVY PIER
Industry:  Restaurant
Location:  700 E. GRAND AVENUE. CHICAGO, IL 60611
Website:  barsolnavypier.com
Objective:  Developed brand idenity through logo and created a restaurant site for customers utilizing QR codes for menus.
Scope:  Brand Identity, WordPress responsive design and development.  Database for menus.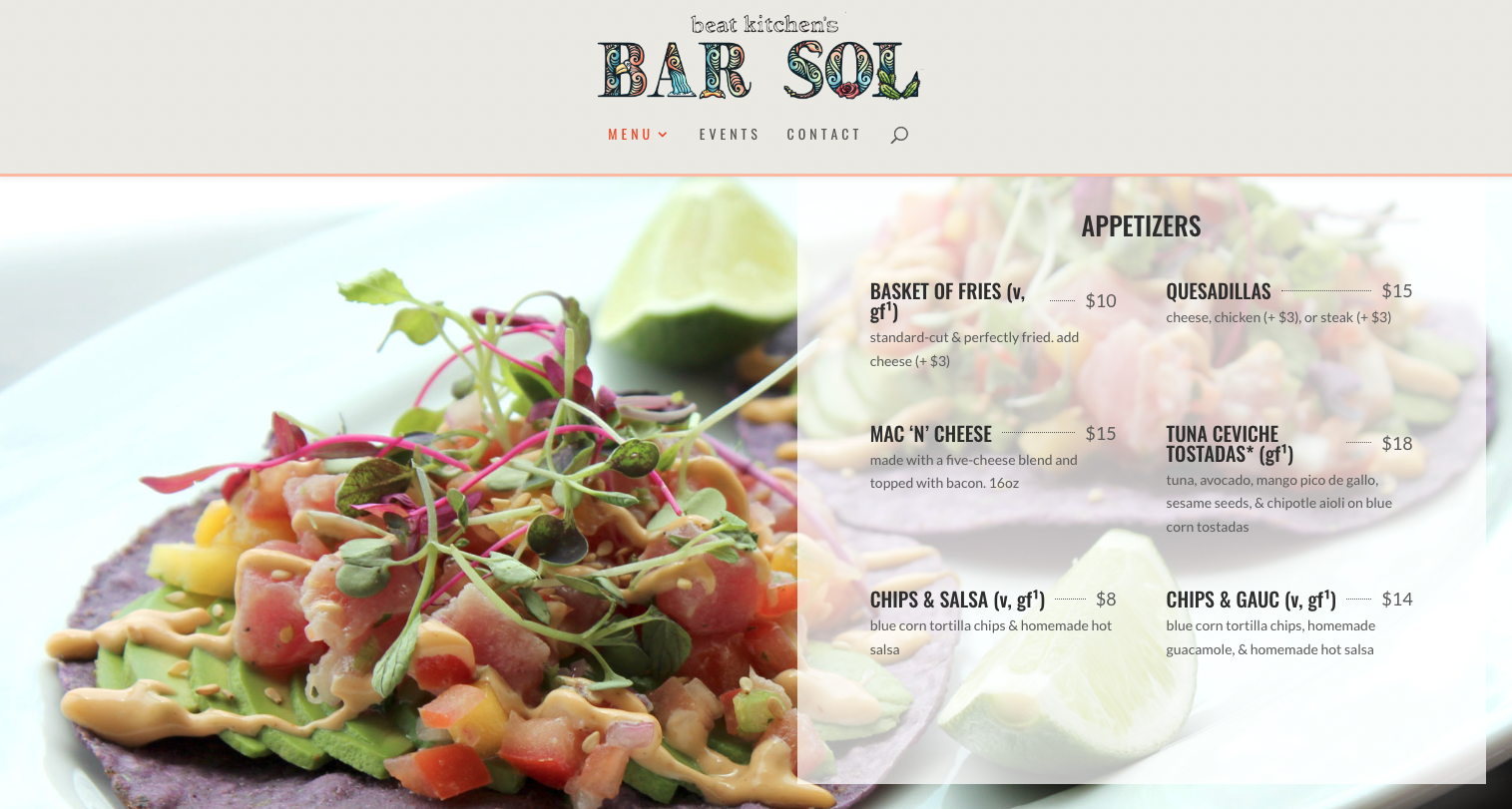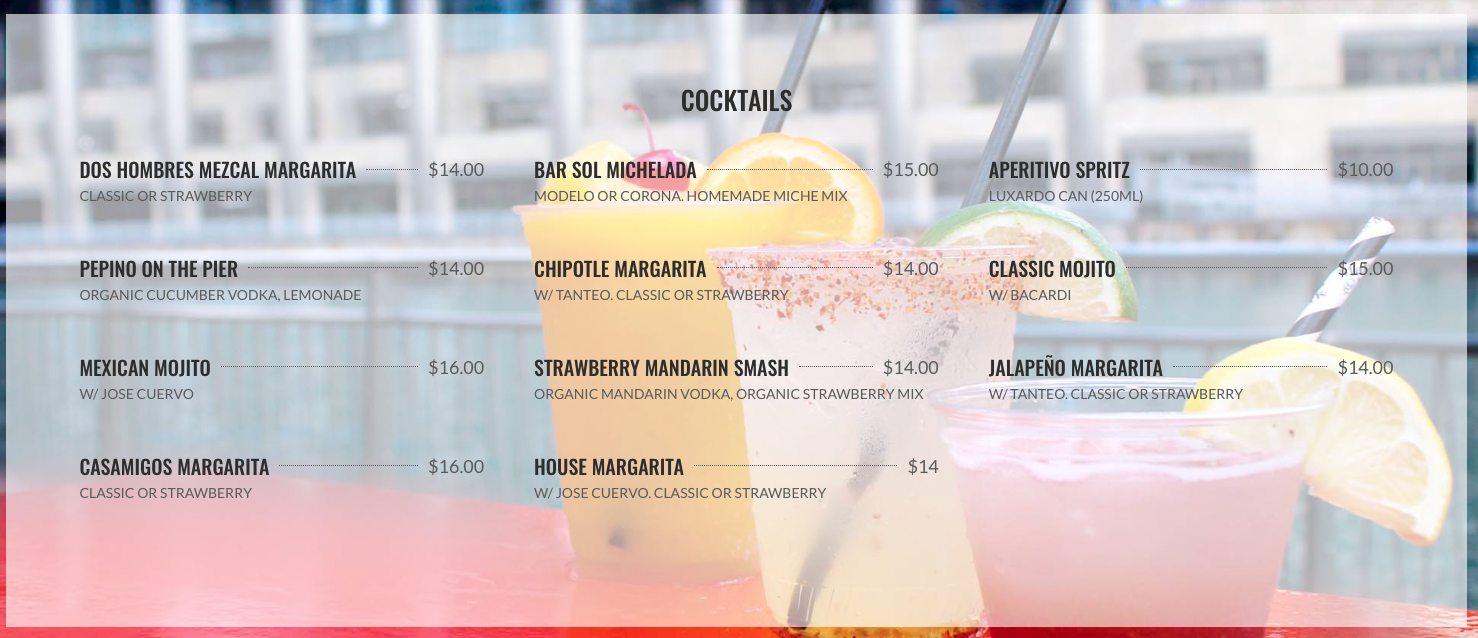 Beat Kitchen's BARSOL NAVY PIER is the newest location.  We worked closely with our client to develop a  vibrant Latin-inspired logo and feel to represent the  food, lively music, and spectacular lakefront views they offer.     
✱   Custom WordPress Responsive Design & Development
✱   Brand Identity
✱   Menu Database Development